Temps Danse 44 : experiment the line dance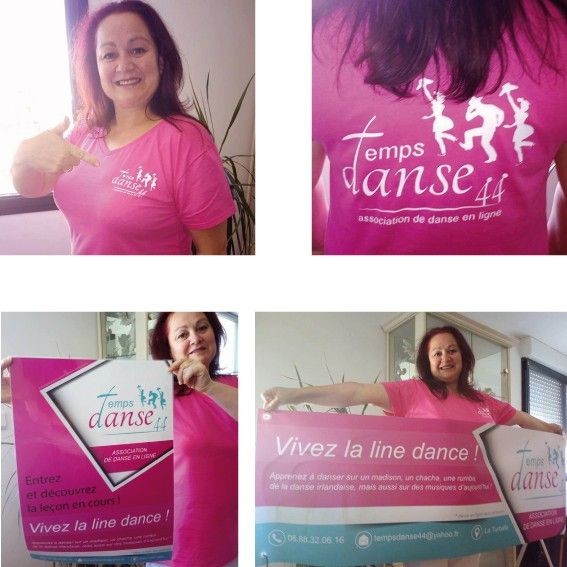 Customer
Temps Danse 44 - La Turballe (44) https://www.facebook.com/tempsdanse44laturballe/
Project
Sonia is a family's friend with whom I worked with pleasure.
She called on me for the creation of T-shirt to offer to it to her members, a banner to attend a meeting of associations and a poster to indicate her presence when she gives a lesson (that we can discover).
A single watchword: "flashy".
Illustration
I began at first to imagine a logo to give a real identity to this association (even if it means making T-shirts, it needed that).
Then, in terms of colors, I based myself with regard to the colors of "flashy" T-shirts to keep a coherence afterward. We chose a T-shirt collar V so that the dancers do not feel confined into their clothes.
For the banner, we printed on a support of 420g fireproofed PVC M1 of 150 x 50cm with 4 grommets on each corner and 4 bungees cords.
We realized the poster of 59,4 x 42cm on a support of 200g satin encapsulated welded edges (waterproof).
Then we adapted the banner on the Facebook cover.