SWELL Conseil : surf on the communication wave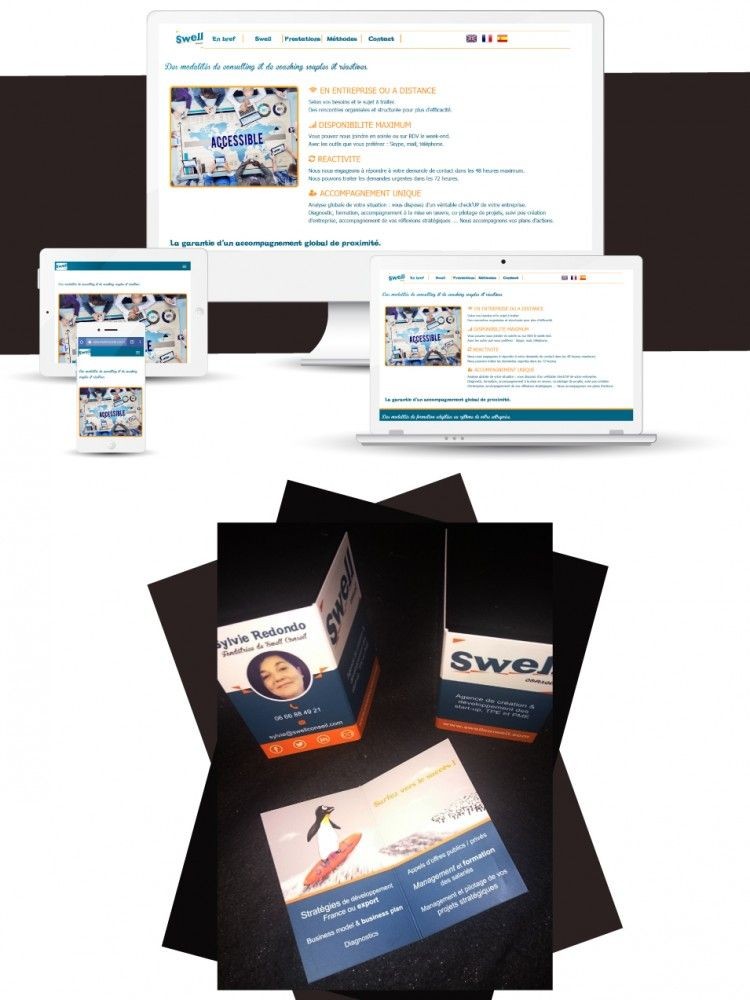 Customer
SWELL Conseil - St Nazaire (44) https://www.swellconseil.com/
Project
Sylvie Redondo contacted us via our estimate form for a start-up website project.
Having matured her Web project for one year, she submitted us her expectations and her needs in term of creation.
It meant a lot to her that Eric of La Boîte à Photons, her partner, takes care of SWELL Conseil illustrations.
Opening the conversation, we also noted the wish to redesign her business card.
Illustration
We thus designed and coded a responsive Web site (compatible various support : PC, mobile...), in cohesion with the illustrations of La Boite à Photons and the colours of the SWELL Conseil logo. Sylvie can from her back-office publish news, testimonies and her formation dates. She also has all the advantages of Cookianime sites (maintenance, safety, SEO...).
We also created and printed a two sheeted business card (8,5x5,4 cm closed / 8,5x10,8) 350g half matte coated paper, matte laminating both sider, with selective varnish first side.