Mon Amie l'Aloe : invite you to see things bigger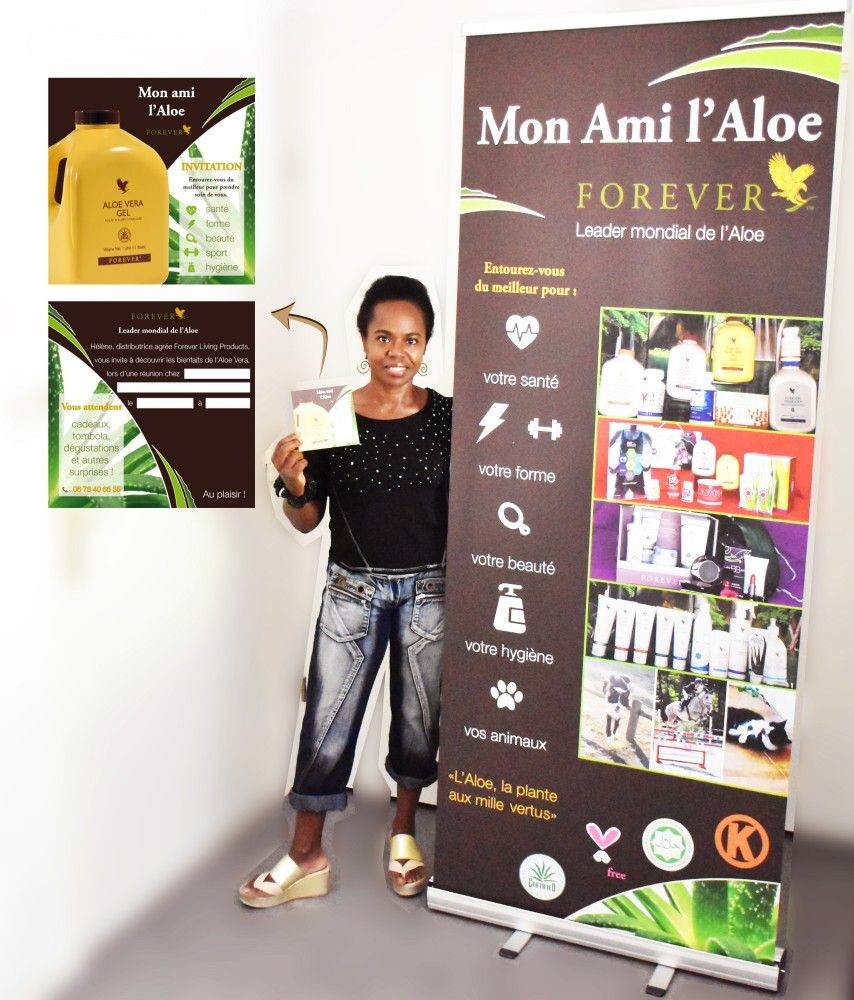 Customer
Mon Amie l'Aloe - Saint-Nazaire (44) https://www.facebook.com/monamilaloe/
Project
The second order for Mon Ami l'Aloe (to know more about the first project), we need to see things in big !
Hélène wished an easily transportable product to be seen during trade show but also to have a visual aid during the meetings of product presentations that she organizes at home.
For these meetings, Hélène also needed an invitation card that she wanted square and clear.
Illustration
We designed a roll-up in the colors of Mon Ami l'Aloe, mixing icons and photos to present the various products with Aloe. The support was printed on fireproofed polyester fabric M1 of 270g, 84 x 204 cm, with aluminum structure, included carrying bag.
The invitation was elaborated both sider on a glossy coated paper of 300g of 14 x 14 cm, laminating matte first side.