aMT Rhône-Alpes-Auvergne : A presentation brochure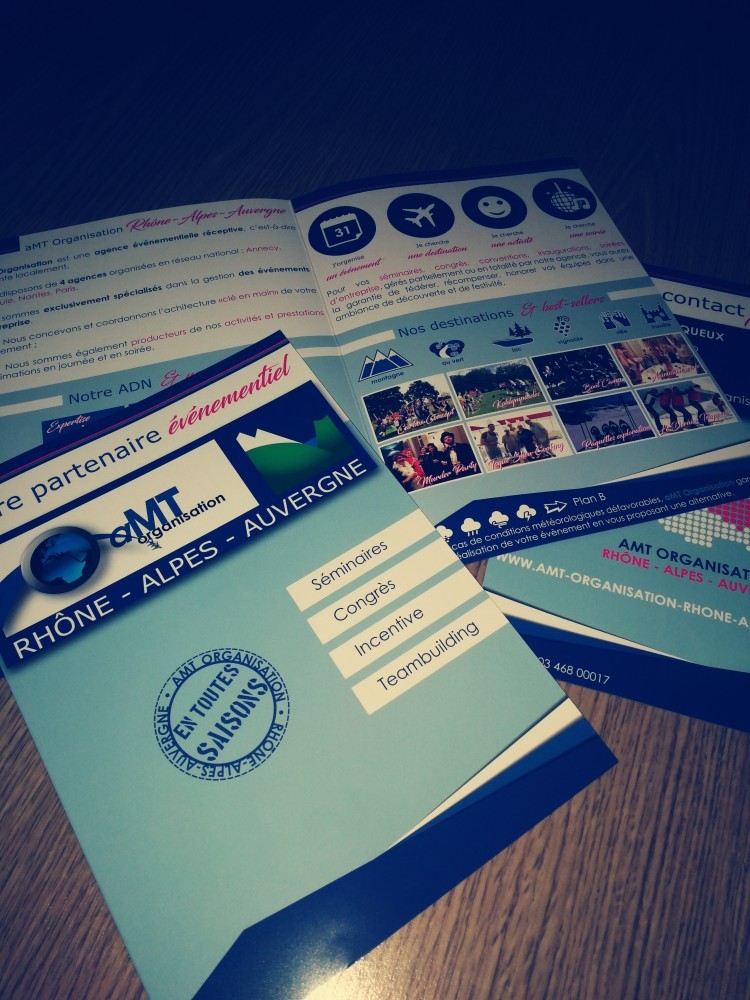 Customer
aMT Rhône-Alpes-Auvergne - Rhône - Alpes - Auvergne http://www.amt-organisation-rhone-alpes-auvergne.com/
Project
aMT organisation Rhône Alpes Auvergne is an event agency whose parent company, already a customer, is located in La Baule.
We were contacted for a presentation brochure to be distributed during events or during commercial appointments. The only requirement being to respect their brand new visual identity.
Illustration
We started by refreshing the logo, which had not been taken over during the redesign of the visual identity. Then, we reflected on the key points of the agency.
We opted for :
Size : 42 cm x 29,70 cm open - 21 cm x 29,7 cm closed
Support : 300g

glossy coated paper

Laminating first side :

Glossy

Colors both sider :

Four-color process

Varnish both sider :

Glossy acrylic or HUV

Scoring :

1 central scoring (2 folders)