M.I.C. : the com is getting bio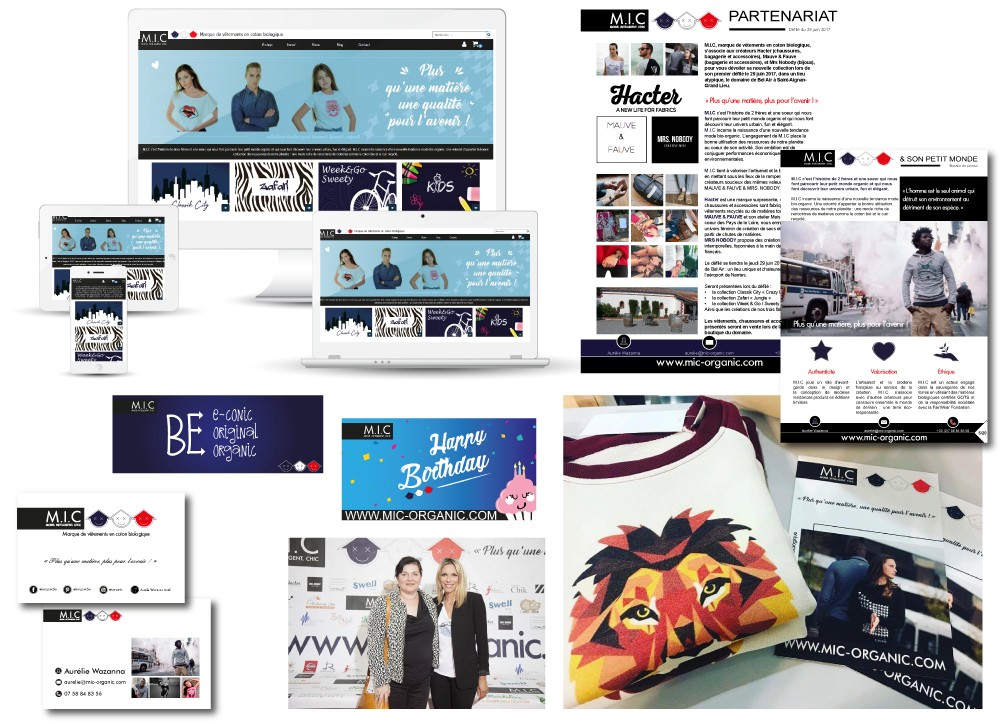 Customer
M.I.C. - 16 rue Joseph Jacquard 44600 Saint-Nazaire https://www.mic-organic.com/
Project
M.I.C is a brand of bio-organic clothes for men/women/children.

It comprises pieces in limited edition split into 3 adults and a child ranges : "Classik City" for the daily chic lovers, "Zafari" for the globetrotters, "Sweety" et "Week&Go!" for the sports fans and the cocooning times.

In order to build a more eco-responsible world, Aurélie made the marketing choice to make her brand travel internationally by proposing it in store concepts and on a online shop.
Illustration
Thus we developed a customised online shop in M.I.C's colours :
administrable on the part :

innov' : highlighting French designers who work ephemerally with M.I.C
store : additions of new store concepts (according to M.I.C.'s locations around the world)
blog : get your fill of news
online shop : capsule collections, also says renewal of collections quite often
video
banners
Promotional coupons

including :

automatic bills
newsletters manager
inbox / e-mail sending box
database
For the launch of the website, Aurélie organized a fashion show at the Domaine de Bel Air in Saint Aignan Grand Lieu.
In this context, we designed :
a fireproof photocall (standard M1) size 5 x 2,5 m with eyelets at the 4 corners
business cards on recycled paper, standard format (8,5 x 5,4 cm)
leaflets on recycled paper, 3 folds (open format : 45 x 21 /closed format : 21 x 15,10)
partnership contracts
a media kit