Incendie Formation 44 : a communication on fire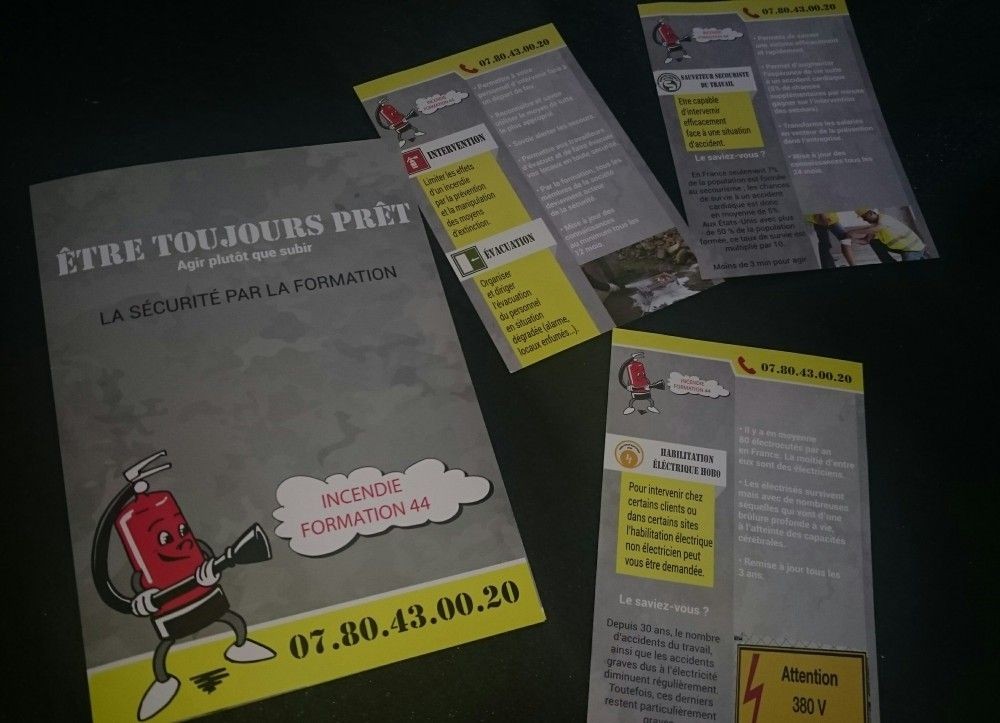 Customer
Incendie Formation 44 - Saint-Molf (44)
Project
We met Philippe, during the conference intended for the creators of company, organized by the CCI Nantes/Saint-Nazaire. We saw him again several times during networking meetings.
We finally arrange an appointment to plan the creation of a leaflet and "dividing" flyers. ou interleaf flyers car je ne comprends pas vraiment ce que c'est
Illustration
From his present logo, we created a real identity for his four supports.
We developed 3 models of glossy coated flyers 10 x 15 cm 170g : one for the fire safety, an other one for the training of the first-aid rescue workplace workers and the last one for the electric authorization H0B0.
About the leaflet, it lists all the three trainings on a glossy coated support of 300g with a cental scoring (2 sheets).