Mon Amie l'Aloe : s'engage avec la planète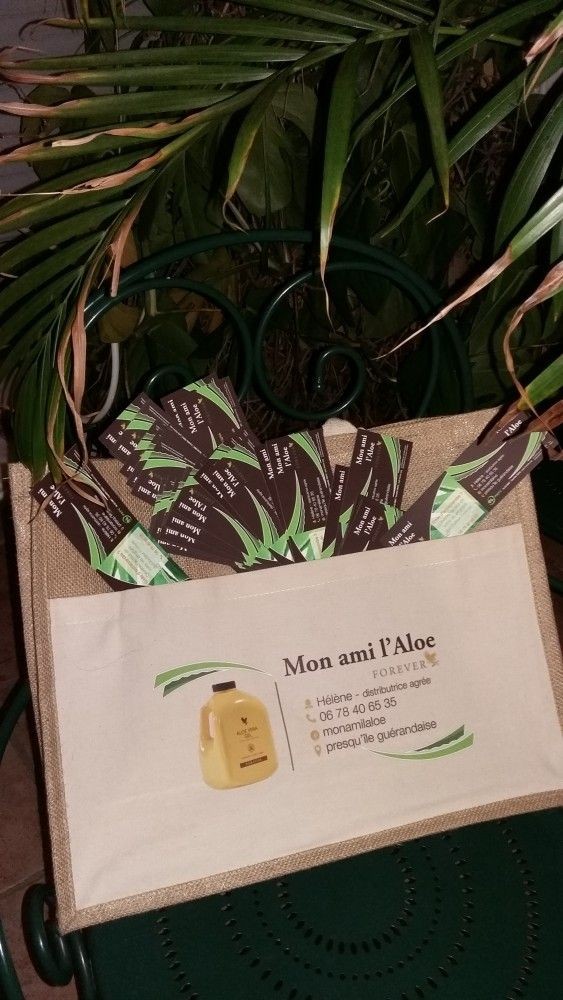 Customer
Mon Amie l'Aloe - Saint-Nazaire (44) https://www.facebook.com/monamilaloe/
Project
We met Hélène during a networking event (The breakfasts of Andrea and Fred).
Sparkling personality, she confided us the communication for the starting up of her activity within the group Forever Living Products, to distance herself from other VDI of the domain.
Illustration
We designed a business card on a half-matte coated support of 350g, with a central scoring and a precut to remove the part "loyalty". We affixed the logo PEFC, an important standard to show the commitment of Mon Ami l'Aloe with the planet. With this, we made a loyalty ink pad, 12 mm in diameter personalized (the drawing being an eagle).
We also made an ecological cloth holdall (jute) of 35 x 45 x 12 customised.
And to finish our mission, we also realized the cover Facebook of the page Mon Ami l'Aloe.