MeltinCom : Fabienne Bech's business card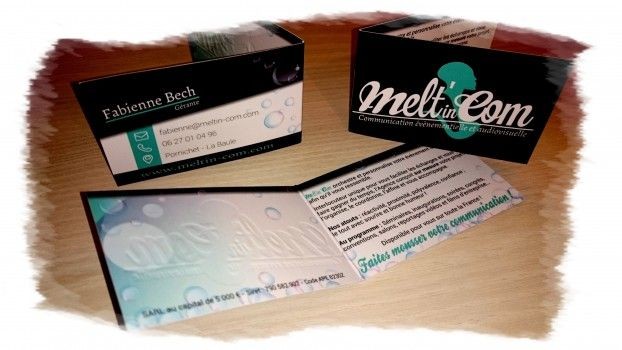 Customer
MeltinCom - La Baule, Pornichet (44) http://meltin-com.com/
Project
We first met Fabienne Bech at a speed business meeting. She told us she was not enjoying her business card and Melt'in Com's agency presentation brochure anymore.
After several discussions, we opted for a fusion of both print elements.
Illustration
We created a two sheeted business card, both side matt film-coated, with middle creasing. The card cover looks alike the older one, quite in sobriety, but with addition of embossing on Melt'in Com's logo.