Tennis & Run : The e-shop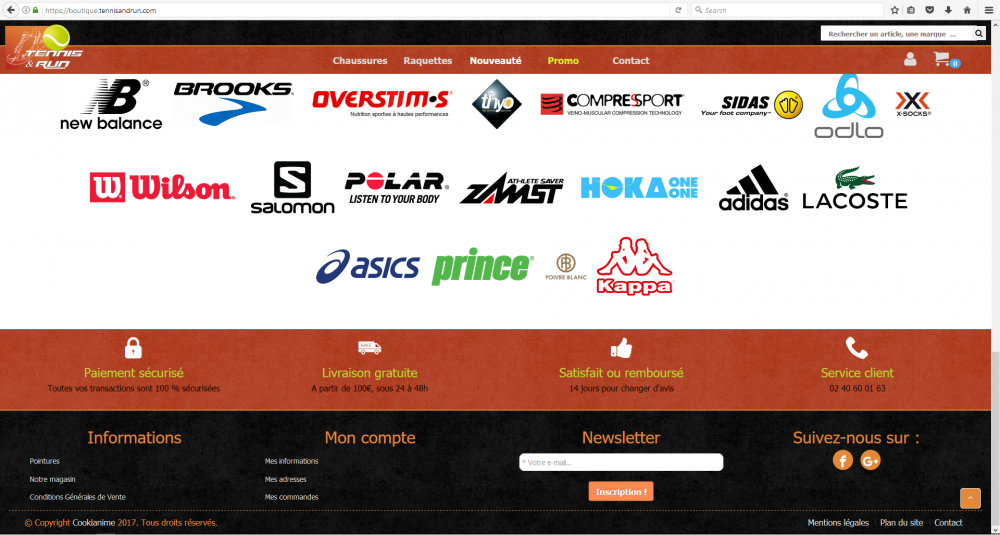 Customer
Tennis & Run - 4 place La Fayette, 44500 La Baule-Escoublac https://boutique.tennisandrun.com
Project
Today, David wanted to increase his store through an online shop.
Illustration
An e-shop respecting the version of the site showcase fully encoded for more performance.
Opportunities :
add promotional items
add novelties (with function that it no longer appears in novelty after 3 months)
modify the promotional slide
sort articles for users
filter articles for users
...
The site is responsive and intuitive for the administrator and user.